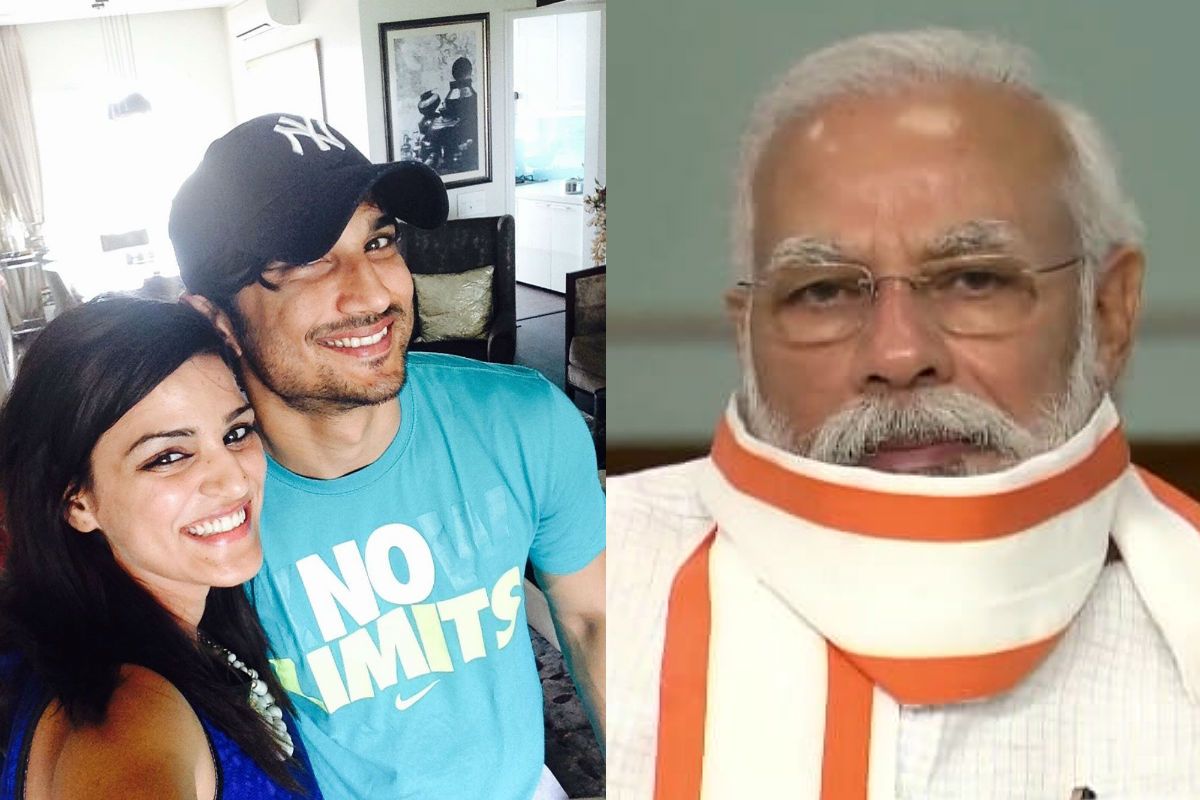 The unfortunate demise of Sushant Singh Rajput on June 14 opened a can of worms from the dark side of Bollywood. His fans and many celebrities suspected a foul play and called his death a murder. Several theories have surfaced on the internet including Bollywood biggies like Salman Khan, Karan Johar, Aditya Chopra, Sanjay Leela Bhansali. There were many theories about Sushant being banned by Bollywood.
Debates on nepotism, insider vs outsider, gangs in the film industry have taken over the media.
Many fans, actors and even BJP leaders are claiming that it was not a suicide but a murder. BTW, a film inspired by Sushant Singh Rajput is already into the making by the name Suicide or Murder which stars a TikTok star Sachin Tiwari who resembles Sushant Singh Rajput a lot.
In the latest development to the Sushant Rajput's death probe, on July 28, the actor's father has filed a six-page FIR against Sushant's girlfriend, Rhea Chakraborty in Rajiv Nagar Police station in Patna. The FIR has been lodged against the actor's girlfriend, Rhea Chakraborty under Sections 340, 342, 380, 406, 420, 306 of the IPC.
Along with Rhea, her family members are also reportedly booked for 'abetment to suicide, cheating, and conspiracy.'
The actress in a response filed a petition to the Supreme Court, where she asked the case of the late actor to be transferred from Patna to Mumbai.
Rhea also made various revelations in the said petition regarding her relationship with the late actor, such as being in a live-in relationship with the deceased.
She further revealed that she had been in a year-long connection with Sushant, and is currently traumatized due to his passing.
According to Rhea, the late actor was struggling with depression. She further went on to say that Sushant Singh's father's statements were "false and concocted with an ulterior motive."
And now, Sushant Singh Rajput's sister Shweta Singh Kirti has requested Prime Minister Narendra Modi to "immediately look into" the probe of the late actor's death.
Shweta, who lives in the US with her family, has taken to Instagram to urge the Prime Minister "an urgent scan of the whole case."
"Dear sir, somehow my heart says that you stand with and for the truth. We are from a very simple family. My brother had no Godfather when he was in Bollywood, nor do we have anyone right now. My request to you is to immediately look into this case and make sure that everything is handled in a sanitized way, and no evidence is tampered with. Expecting justice to prevail," Shweta's note read.
"I am the sister of Sushant Singh Rajput, and I request an urgent scan of the whole case. We believe in India's judicial system & expect justice at any cost. @narendramodi @PMOIndia #JusticeForSushant #SatyamevaJayate," the late actor's sister captioned her note.
A few days ago she shared Sushant's To-Do list on her Instagram:
Shweta has been sharing posts demanding 'justice' for her brother. On Saturday, she wrote, "Your branches may twist and turn as you flex toward the light, yet your unwavering intentions will ensure that no faint wind will sway you from your mission" #JusticeforSushantSingRajput #Seekingstrengthandunity #biharpolice." She had also shared an interview of Ankita Lokhande, Sushant's ex-girlfriend while saying 'Satyameva Jayate (Truth shall prevail).'
On Friday, the Enforcement Directorate (ED) on Friday filed a money laundering case against Sushant's rumoured girlfriend Rhea Chakraborty and her family based on a Bihar Police FIR in which Sushant's father has accused them of abetting the Bollywood actor's suicide.
Latest posts by Payal Karamchandani
(see all)
(Visited 66 times, 1 visits today)